What to do to follow Madonna? I got something that I hesitated to use, but what the heck... It's only a blog among the billions out there... And no one may ever care... so here we go...
The term or title antichrist, in Christian theology, is a leader who fulfills Biblical prophecies concerning an adversary of Christ, while resembling him in a deceptive manner. The antichrist will seemingly provide for the needs of the people but deny the ultimate salvation. Don't wow me... I just learned that today!
The term "antichrist" appears five times in John and John of the New Testament — once in plural form and four times in the singular. Now that's out of the way, let's move on...
Antichrist is a 2009 film written and directed by Lars von Trier, starring Willem Dafoe and Charlotte Gainsbourg. It follows horror film conventions and tells the story of a couple who, after the death of their child, retreat to a cabin in the woods where the man experiences strange visions and the woman manifests increasingly violent sexual behavior. The narrative is divided into a prologue, four chapters and an epilogue. The film was primarily a Danish production but co-produced by companies from six different European countries. It was filmed in Germany.
After premiering at the 2009 Cannes Film Festival, where Gainsbourg won the festival's award for Best Actress, the film immediately caused controversy, with critics generally praising the film's artistic execution but strongly divided regarding its substantive merit. Other awards won by the film include the Robert Award for best Danish film, The Nordic Council Film Prize for best Nordic film and the European Film Award for best cinematography. The film was dedicated to the Russian filmmaker Andrei Tarkovsky, a Soviet and Russian filmmaker, writer, film editor, film theorist and opera director, widely regarded as one of the finest filmmakers of the 20th century with films such as Ivan's Childhood, Andrei Rublev...
Prologue: A couple passionately makes love, while their young son Nick climbs out of his crib, and climbs onto a desk by an open window. The son falls to his death on the snowy ground below.
Chapter One: Grief: During Nick's funeral, She collapses.
This clip shows the Prologue and the first scene of Chapter One.
The version released by Criterion Collection on BluRay and DVD is in fact the uncut, so-called "Protestant Version" which has a run time of 108 minutes. The cut, so-called "Catholic Version" has a run time of between 100 and 104 minutes (approximately). This clip is from my collection of Criterion movies. I am sure one brief scene shown in this clip has been removed from the "Protestant version." This movie is rated NC-17 which is a notch higher than R so you have been warned. Please do not watch this clip if you have a sensitive soul, although this is a very short clip and you won't see anything at all that has earned this movie an X rating at the Cannes film festival in 2009. If you are interested to know, I have not watched this movie and not sure if I will. I do not like horror movies, but this clip is fascinating to me, and the music is great... I stopped watching after she collapsed. That's it for me.
According to some critics, Antichrist delivers enough beauty, terror and wonder to qualify as the strangest and most original horror movie of the year. Its Best Cinematographer at the 2009 European Film Awards was shared with Slumdog Millionaire as both films were shot by Anthony Dod Mantle. It was nominated for Best Director and Best Actress but lost to Michael Haneke for The White Ribbon and Kate Winslet for The Reader respectively.
Now, about the music... the Prologue uses an aria from Rinaldo, an opera by George Frideric Handel, composed in 1711 with its spectacular vocal and orchestral passages. Rinaldo has been cited as one of Handel's greatest operas. Of its individual numbers the soprano aria "Lascia ch'io pianga" has become a particular favorite and it is a popular concert piece, sung by the who's who of opera. That's what you hear in this clip. If you really are into film soundtracks like I am, you may want to know this...
LASCIA CH'IO PIANGA
From the Soundtrack of the movie Antichrist
Run time............: 5 mins
Language...........: Italian
From the opera RINALDO
Georg Friedrich Handel
MEZZO SOPRANO: Tuva Semmingsen
DIRECTED BY: Bjarte Eike
VIOLIN 1:
Bjarte Eike
Fredrik From
Hanna Yomark
VIOLIN 2:
Peter Spissky
Jens Solgard
VIOLA:
Torbjarn Kahl
Vappu Helasvuo
CELLO:
Thomas Pitt
Judith-Maria Olofsson
VIOLONE: Mattias Frosternson
THEORBO: Fredrik Bock
HARPSICHORD: Allan Rasmussen
Recorded in Kastelskirken in Copenhagen.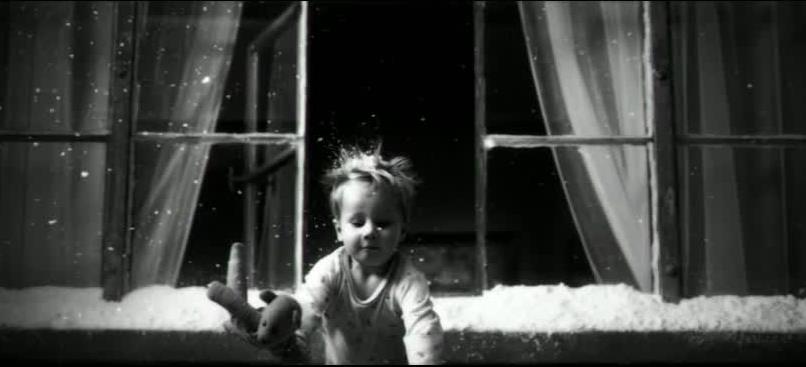 Note: Sorry about the incorrect aspect ratio. This clip is shown as 1.85:1. It should have been 2.39:1, rather than waiting to fix that, I want to get it out now and may come back to fix it later.
Lyrics:
Lascia ch'io pianga mia cruda sorte
E che sospiri la liberta
E che sospiri
E che sospiri la liberta
Lascia ch'io pianga mia cruda sorte
E che sospiri la liberta
Il duolo infranga queste ritorte
De miei martiri sol per pieta
De miei martiri sol per pieta
Lascia ch'io pianga mia cruda sorte
E che sospiri la liberta
???
Lascia ch'io pianga mia cruda sorte
E che sospiri la liberta
[English translation:]
Let me weep over my cruel fate,
And sigh for my lost freedom!
May the pain shatter the chains
of my torments just out of mercy.
Let me weep over my cruel fate
And sigh for my lost freedom