The US makes about 2,500 new movies each year! You'd think that it should be easy to find good material for a movie blog. Nothing is further from the truth! Many times, at least for my taste, I need to reach back to years bygone to find movies worth talking about. It is interesting to note that many foreign movies, movies made from countries other than the US, are excellent proofs that one does not need budgets in the hundred millions of US dollars to make good movies. Here is one that fits such bill: Lech Majewski's 2011 Polish-Swedish co-production "The Mill and the Cross." This movie was recently made with a meager 1.1 Million Euros and it premiered at the Sundance Film Festival in January 23, 2011. It focuses on a dozen of the 500 characters depicted in a famous Pieter Bruegel's 1564 painting "The Way to Calvary" that sets against religious persecution of Flanders' Protestants in 1564 by Spain's Catholics.
As way of background for you, here is The Way to Calvary as it is displayed in the Kunsthistorisches Museum in Vienna: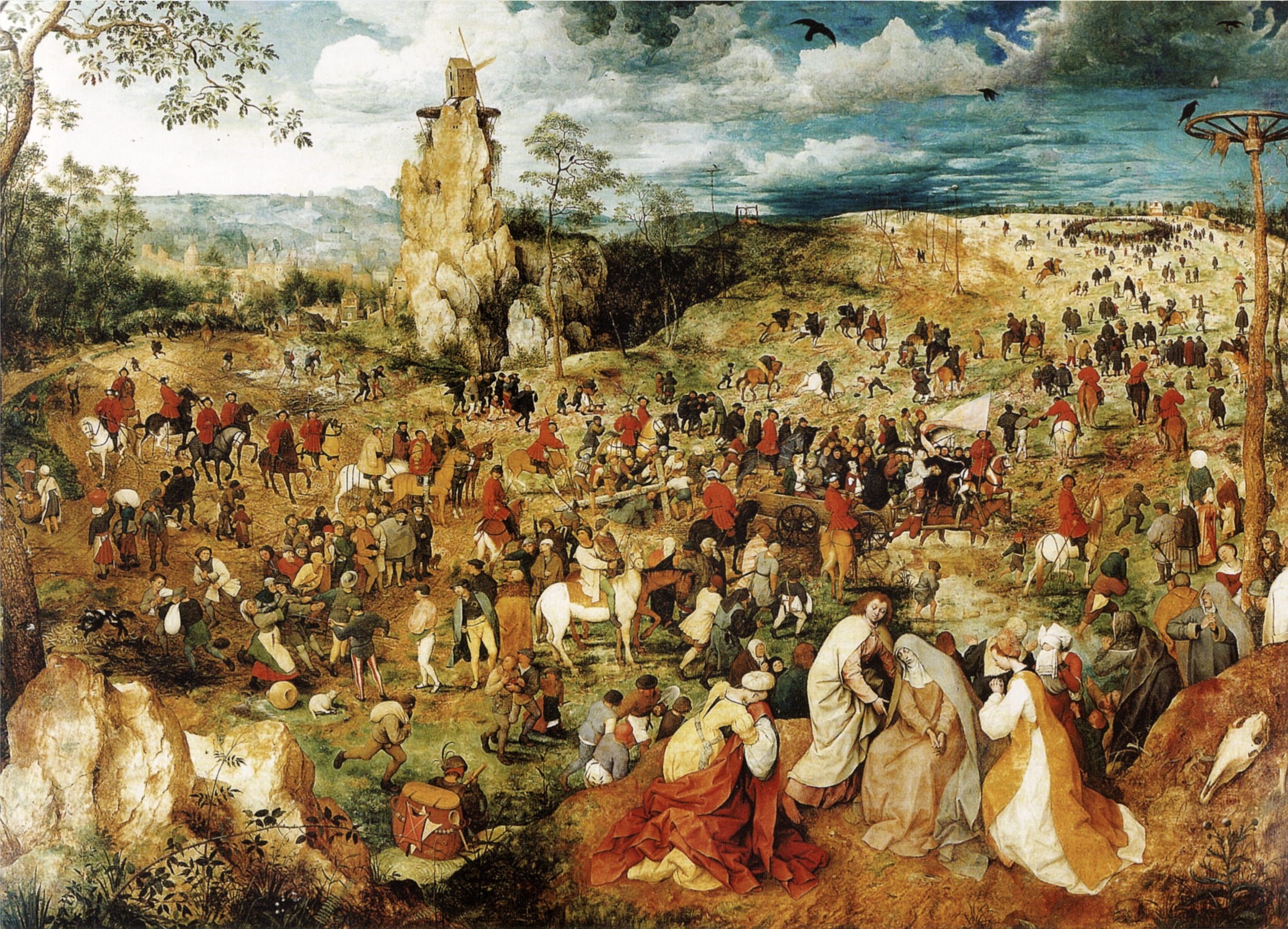 This film painstakingly recreates the painting with live persons, using blue screen technique and computer graphics to immerse the viewers into the painting that comes alive. In this movie, the actor portraying the painter provides detailed explanations to his work of art, at the same time giving a historical depiction of 16th century life in Flanders. There is a couple of scenes that are quite disturbing due to the senseless violence during persecution scenes. You will see one in the next blog following this one. Come back here in a few days...
This blog shows you the cinematic interpretation of life inside a wind mill as seen through the eyes of the movie director Lech Majewski. What is remarkable is the opening sequence that slowly morphs live action shots to a digital still life painting that looks like this:
Click
here
to see the video clip.