This clip is from a charming 1995 movie, "Il Postino." It was produced with a modest budget of about US $3 Million, and grossed more than $ 75 Million worldwide. At release, the film was so successful its theatrical run in New York City lasted almost 2 years.
Pablo Neruda (Philippe Noiret,) the famous Chilean poet, is exiled for political reasons to a small fishing island in Italy. There, a postman, Mario Ruoppolo (Massimo Troisi) is created to deliver Neruda's mail as his personal "Il Postino." Using Neruda's poems, Mario got into trouble with Rosa, aunt of beautiful Beatrice (Maria Grazia Cucinotta) who fell for Mario's borrowed poems. This clip is so charming, I redo it here and make it longer with subtitle, more complete than the blog "Nude Madreselva" on December 09, 2006, yes, 5 years ago!
Writer/co-director/star Massimo Troisi postponed heart surgery so he could complete the film. The day after filming was complete, he suffered a fatal heart attack. Massimo Troisi was so weak that it was only possible for him to work for about an hour each day. Most of his scenes were shot in one or two takes. A shooting schedule was designed to allow the film to be shot around him. His stand-in had striking resemblance to the real Troisi and was used for all back to camera, long/medium shots and most of the bicycle riding sequences.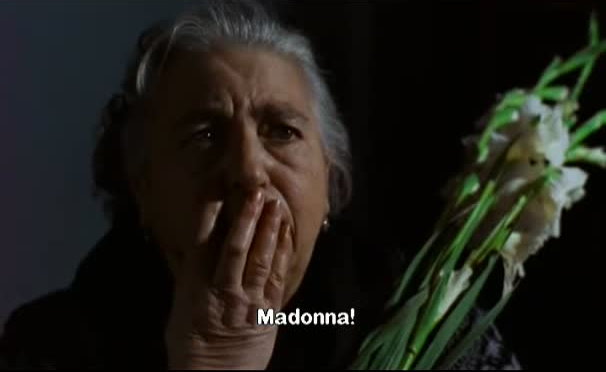 The beautiful tango scene's music is "Madreselva"
Written by Francisco Canaro (as F. Canaro) and Luis César Amadori (as L.C. Amadori), performed by Carlos Gardel.